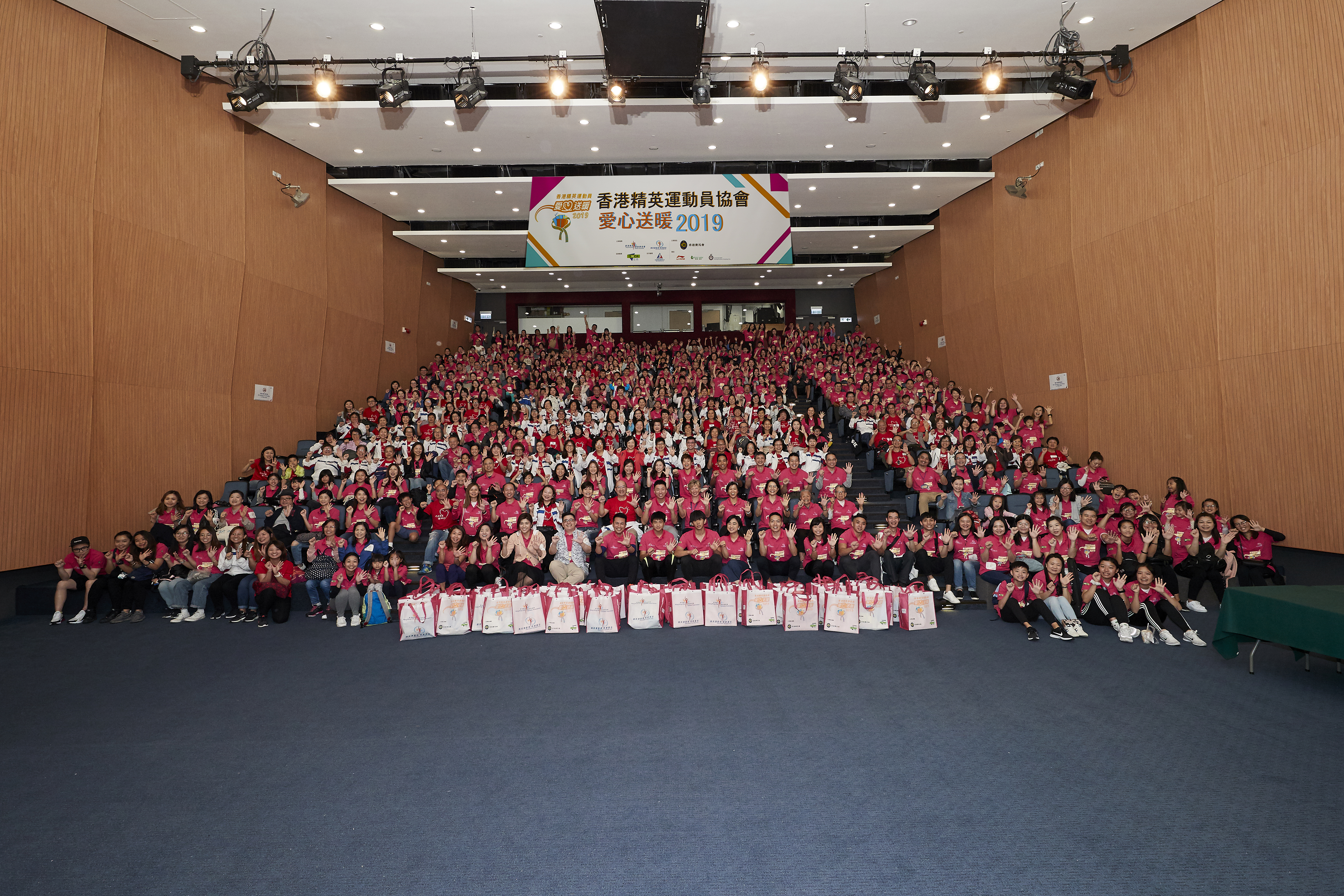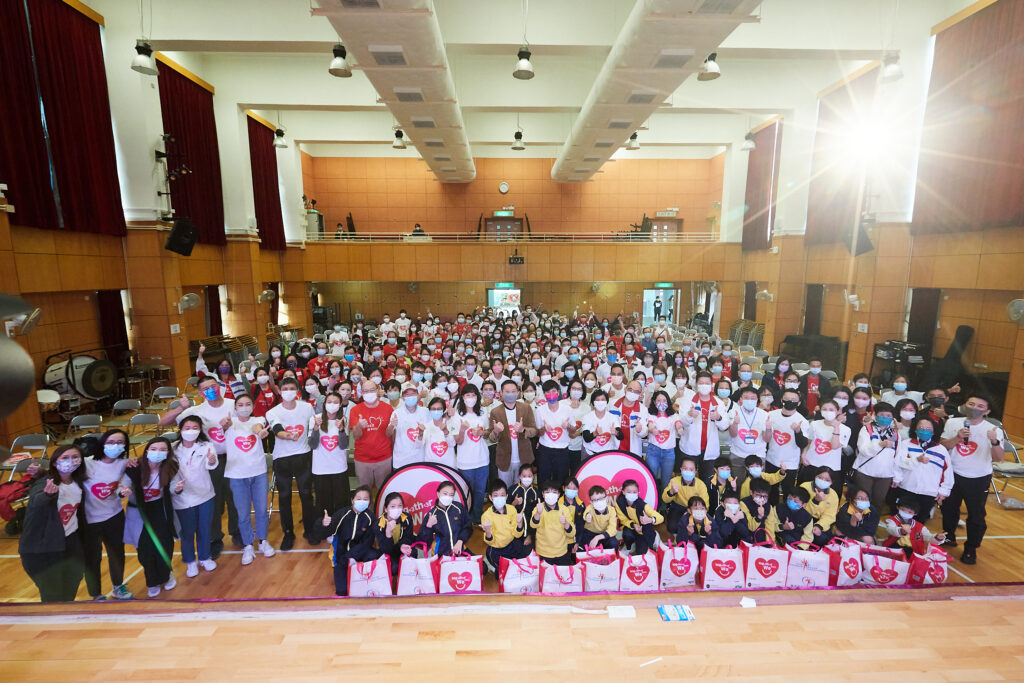 H ong Kong Elite Athletes Association and the event main sponsor Hong Kong Jockey Club, the co-organizer YWCA, and the supporting organization Po Leung Kuk Riverain Primary School joined hands to launch the "Together We Care 2021".
Together We Care was first initiated by elite athletes and has walked into its 17th year. It has been held successfully in the past and is launched again this year.  Hong Kong elite athletes have teamed up with volunteers from the Hong Kong Jockey Club and YWCA to form a team of more than 1,100 volunteers to visit 2,800 solitary and low-income families in 12 districts, including Sai Wan, Sai Wan Ho, Ho Man Tin, Wong Tai Sin, Ngau Tau Kok, Sham Shui Po, Tsing Yi, North district, Shatin, Tseung Kwan O, Tin Shui Wai and Tuen Mun so as to send them love and warmth.
The event theme this year is "Community Care", thus, the goodies items sponsored by the Hong Kong Jockey Club are not limited to food and daily necessities, such as rice, crackers, oatmeal, ping on ointment, vermicelli, dried raisins and canned soup, but also including epidemic prevention supplies sponsored by A.S. Watson Group and Hong Kong Floor Curling PHAB Association , such as face mask and hand sanitizers. On top of that, 8 Hong Kong active and retired elite athletes and coach, including Li Ching, Yeung Man Wai, Mok Uen Ying, Chan Hei Man, Cheng Chun Leung,  Chan Ho Yuen, Chan Ho Ling, Ho Tze Lok, and the students and parents from Po Leung Kuk Riverain Primary School have written message cards to show their care and encouragement.
This year, in the "Together We Care 2021", the volunteers have also practiced the "Just · Simple" project, mainly by reducing waste through a simple life. Simple life is a way of doing justice, and it can also be interpreted as "very simple", or practice is not difficult, which encourages action. As for the "Just", it means "righteousness" and "volunteer". "Just · Simple" is promoted mainly through voluntary activities, supporting the needs of the poor, helping the poor through personal visits to the vulnerable families, and environmental protection concepts and methods. Vulnerable families include low-income families, newly arrived families, families living in subdivided flats, street sleepers, seniors living alone, and families with children with special learning needs.
The Hong Kong Jockey Club is the largest charitable public welfare organization in Hong Kong. As the main sponsor of the event, in addition to funding, the Jockey Club has mobilized more than 120 volunteers to participate in the event.
Ngai Man Lin Malina, Vice President of the Hong Kong Elite Athletes Association, said "Hong Kong athletes have achieved one gold, two silver and three bronze medals in this year's Tokyo Olympics. They have worked tirelessly to win glory for Hong Kong. Today, they use this spirit of pursuit of excellence to promote community and charity services. Hong Kong Elite Athletes Association organizes Together We Care charity event , hoping to encourage the public to join us as volunteers to show love and care for the elderly and other people in need. "
Special Acknowledgements to the sponsors Li Ning, A.S. Watson Group, Unicycling Association of Hong Kong,  Well Synergy International Limited, Hong Kong Floor Curling PHAB Association and Lian Catering Group.