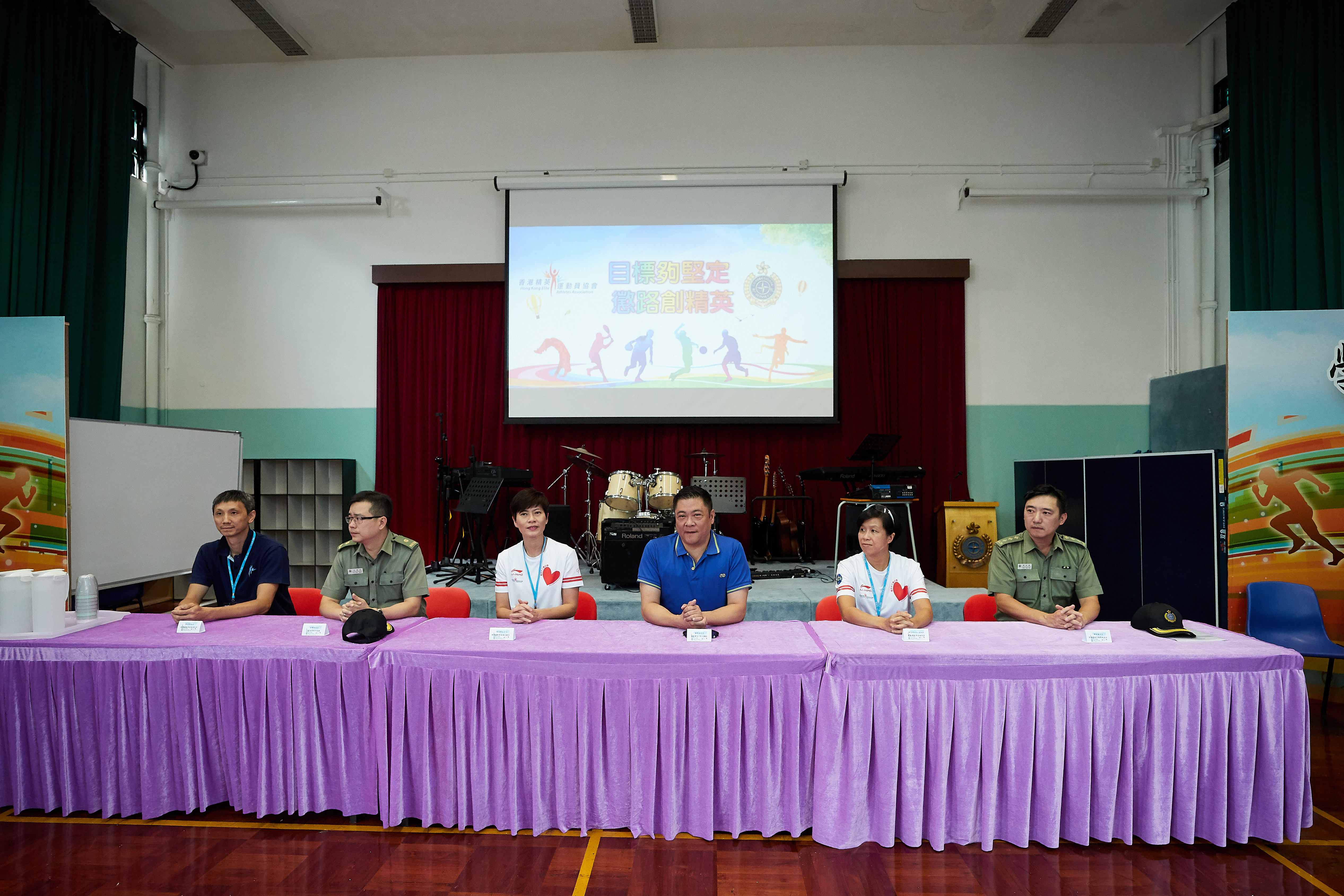 Leader of Rehabilitation Pioneer X Hong Kong Elite Athletes
Date :August 24 , 2019(Saturday)
Time :09:00-13:00
Location: Pik Uk Correctional Institution
All elite athletes arrived at the Pik Uk Correctional Institution at 9 a.m., where staff of the institution briefed on the significance of the programme "Pik Uk cultivates elites with firm objective" and led elite athletes on a tour of the facilities.
They then went to the indoor gymnasium for different sports exchanges with members of the Pik Uk Correctional Institution, which included: Competitive Warm-up, followed by Floating Didi, Thousands of Miles to Send Goose Feathers, Crossing Hurdles, and Balloon Volleyball competitions. The narrators of the rules of the game and the referees were the members who have taken the Advanced Volleyball Referee Course, so that they can practice what they have learned.
After the competition, the participants shared their own experience in group with the members of the Institution, encouraged them to face difficulties optimistically, and inspired them to overcome adversities with sportsmanship.