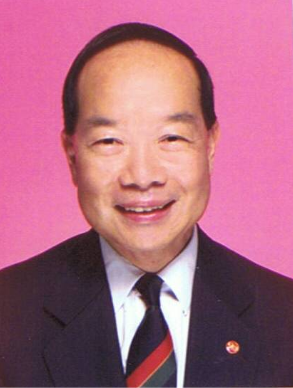 Honorary President
Mr. Victor Hui GBS MBE JP
Officially founded in 1996, Friends of HKSI is composed of a group of elite athletes, who have addressed the difficulties one by one under the unremitting efforts of the members even though there were many hardships in the beginning. They have made great contributions to the society, which has been obvious to all, and won the recognition of the society. As the Honorary President of Friends of HKSI, I am also very proud to witness the growth of these young people.
In addition, Friends of HKSI set up the Elite Athlete Charitable Trust in 2000, which has not only provided funds for public welfare activities, but also helped athletes in urgent need to get over the hard times. During the outbreak of SARS in 2003, the society was permeated with uneasiness. Friends of HKSI also launched the "Active 123" Campaign right away to encourage people to do more exercise in their daily lives.
In June 2004, Friends of HKSI officially changed its name to "Hong Kong Elite Athletes Association", which has more effectively spread the idea of "All athletes working together to serve the society" to the community and further improved the image of elite athletes. To gain victories in the sports field, elite athletes must have a strong fight spiriting and perseverance, and make efforts and sacrifices. The glory and medals they have won for Hong Kong were forged by tears, sweat and countless failures. Therefore, their achievements deserve admiration and respect. Hong Kong is really proud of being able to serve the community with the passion and perseverance of the sports field.
Hong Kong people are more realistic because reality has made them so. They only look at today and tomorrow, but not yesterday. For those who have fought on the sports field for years under the name "Hong Kong", they are viewed as stars when they do well today, but someday when they retire, they will be put in a cold corner in memory and given a cold shoulder. They also believe that their role is over and that they have no one to blame because this is the result of reality. When an athlete completes mission, will he be "vaporised"? Is it because Hong Kong people are apathetic? We hold a different opinion.
In 1996, Chan Lim Chee, Hung Chung Yam and a group of retired elite players talked about this phenomenon, which resonated with all of them. So they initiated and founded Friends of HKSI, an organisation to connect the elite athletes in Hong Kong and give full play to their role.
Friends of HKSI was not established for the purpose and aim that the former athletes could still indulge themselves in the halos, but to connect and exert everyone's strength, change the competition venue to another place, and take it as a responsibility to care for the society and make more contributions to the society.
One step at a time! From Friends of HKSI to the renamed Hong Kong Elite Athletes Association, it has gradually achieved its goals, which is a great comfort for all our members. It proves that Hong Kong athletes share the same pulse with Hong Kong. Athletes should not look down upon their own roles after leaving the sports field; at the same time, they should enlighten the public that one day an athlete, always an athlete! Never be afraid of challenges in the arena of life!