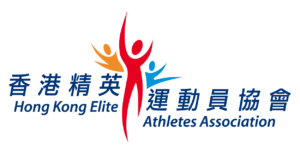 Hong Kong Elite Athletes Association (HKEAA)
Established in 1996, the Hong Kong Elite Athletes Association (HKEAA) is a non-profit organization with the aim to line up local elite athletes to serve the community. The membership base of HKEAA is the former and existing scholarship athletes of the Hong Kong Sports Institute as well as Hong Kong representatives at Asian Games or higher level of competitions. Objectives of HKEAA are to promote sportsmanship and contribute to sports development in Hong Kong; to enhance the public image of elite athletes; to encourage and organize members to participate in community activities and to follow with interest matters relating to sports development.
With our expanding operations and programmes in upcoming years, we are now looking for a number of posts including
Senior Programme Officers, Programme Officer, Marketing and Communications Officer, and Administration officer with the following details:
Duties:
1. Assist in the operation of all programmes organized by HKEAA
2. Manage the activities and maintain a proper administration system of the office;
3. Prepare meeting minutes of AGM & Executive Committee Meetings;
4. Assist to conduct Marketing & Promotion Activities for all Programmes;
5. Management of the Membership Database, Inventory and office supplies;
6. Promote the development of the sport and arrange publicity through the media; and
7. Handle general enquiries.
Requirements:

1. Post-secondary qualification with Marketing/Communications/ Sports/ Physical Education/ Recreation/ Office Administration as one of the subjects studied;
2. A minimum of 2 years' experience in related fields;
3. Proficiency in English & Chinese, fluency in Putonghua is an advantage;
4. Good computer & website editing skills;
5. Proficient Chinese typing speed is preferable; &
6. Willing to work irregular hours, weekends and public holidays.
Salary:

1. Ranging from $18,000 to $26,000
2. Final position and salary offer will be subject to qualifications & relevant experiences
Please apply with full resume together with expected salary by mail or email on or before 23 September 2022 to the Programme Director at:


(1) Hong Kong Elite Athletes Association
Unit 36 & 38, G/F, Block B
Mei Fung House, Mei Lam Estate
Shatin, N.T. Or

(2) info@hkelite.org
(Personal data collected will be used for recruitment purpose only)