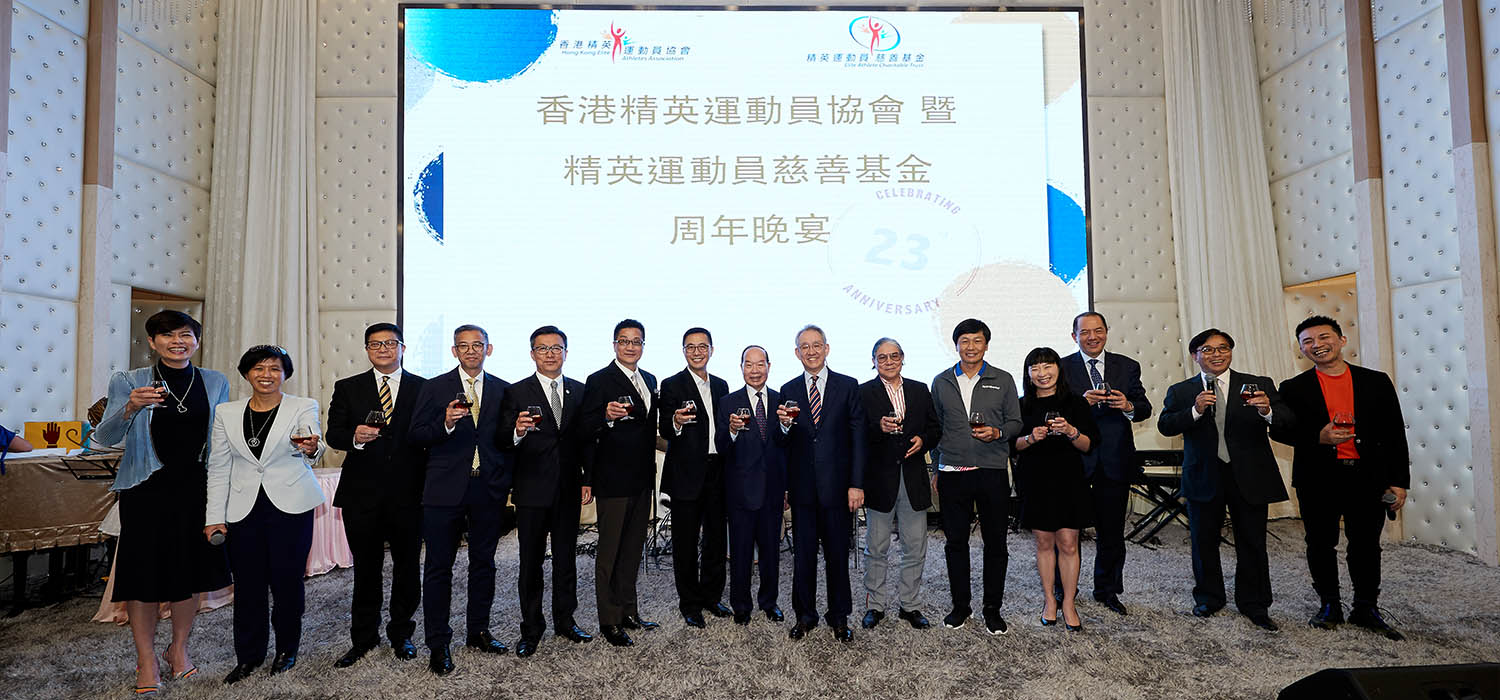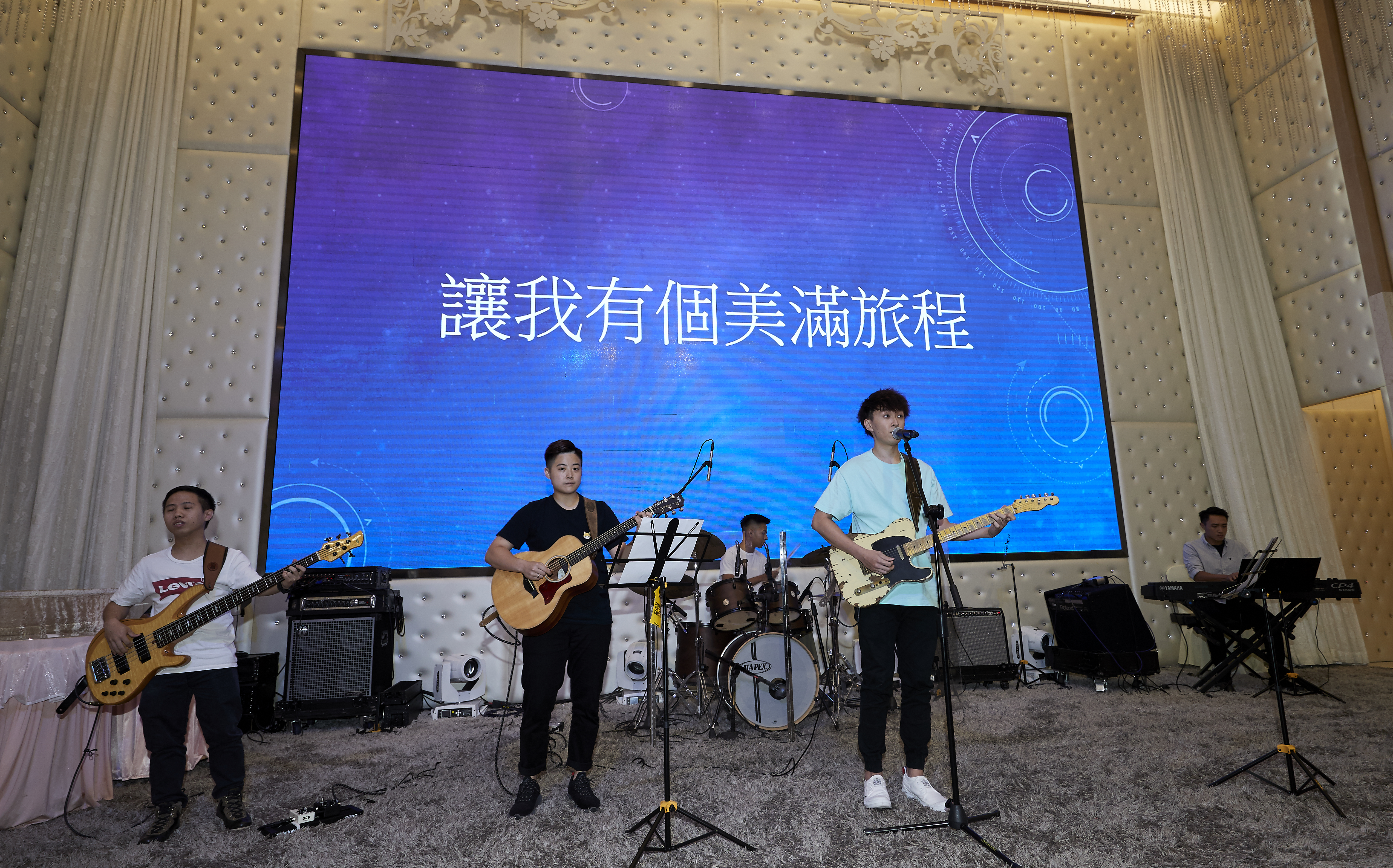 The 2018-2019 Annual Dinner was held on Friday, May 17 at the Paramount International Banquet Hall, Skyline Tower, 39 Wang Kwong Road, Kowloon Bay. As in the past, we have invited a large number of guests, sponsors, principals, teachers, parents and coaches of "Active School" who have been supporting and promoting the development of our Association, as well as a number of active and retired members for the dinner.
The dinner, set with 47 tables, was attended by 570 guests, members and family members, and of course also the officiating guest that has loved, encouraged and supported us for many years Ms. Carrie Lam Cheng Yuet-ngor, the Chief Executive of the Administrative Region, also made a speech to encourage everyone. There were rich performances that evening. In addition to the active dance performance given by the adorable and energetic students, elite athletes and members of the Association also showed their musical talents and clapped for the athletes, creating a happy atmosphere for the unforgettable evening for everyone.
The winner of this year's Golden Cradle Award is Mr Tang Hon-sing , the track and field coach of the Hong Kong team.
At the dinner, Mr. Henry Wu King Cheong, President of the Association, expressed his gratitude to all the friendly groups, sponsors and volunteers for their long-term care, support, encouragement and assistance to the Association, and hoped that they would continue to support and give guidance to Association so that it could continue to make contribution to development of Hong Kong's elite sports as well as the social harmony of Hong Kong society. Finally, he also paid tribute to the members of the Executive Committee and the Secretariat.