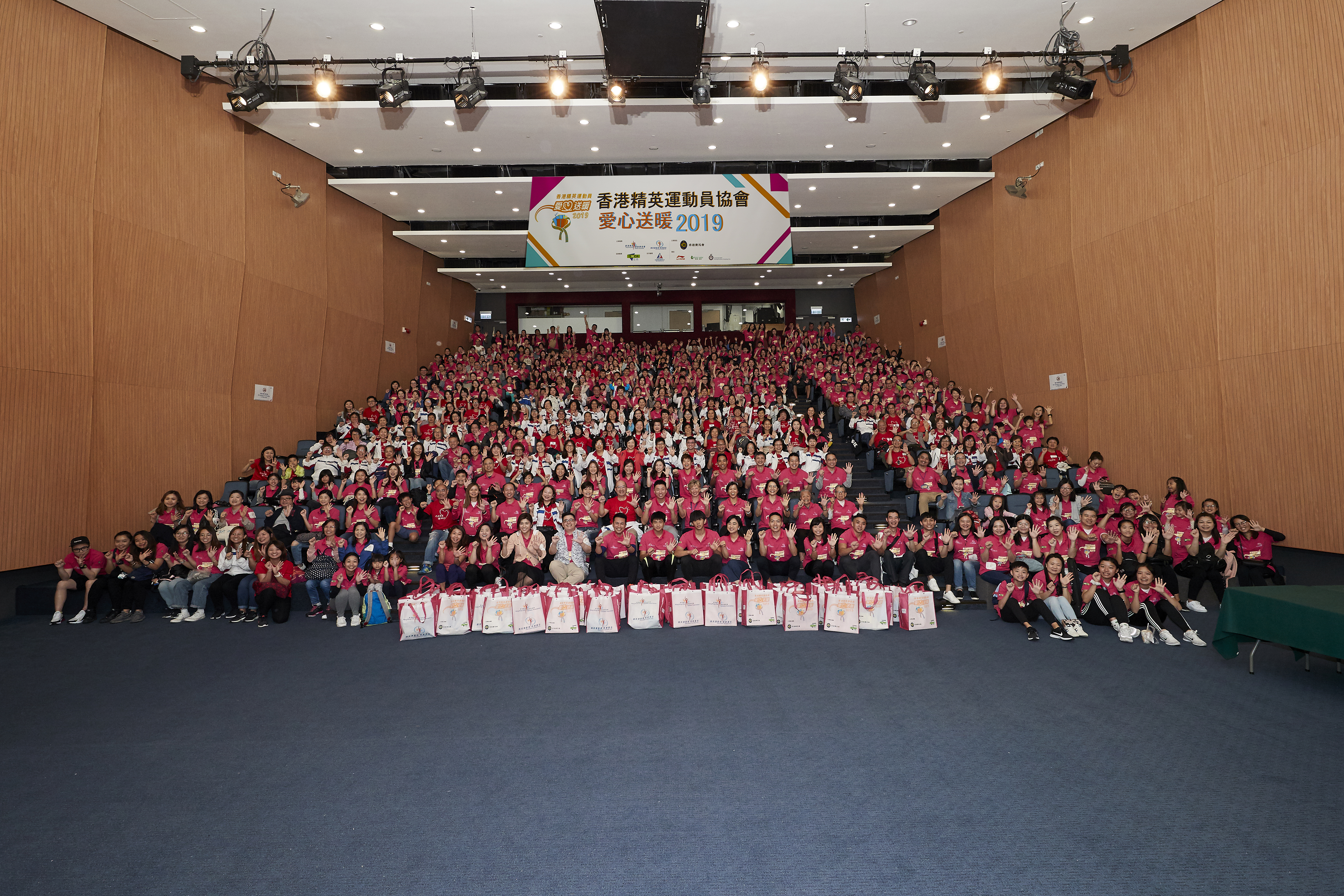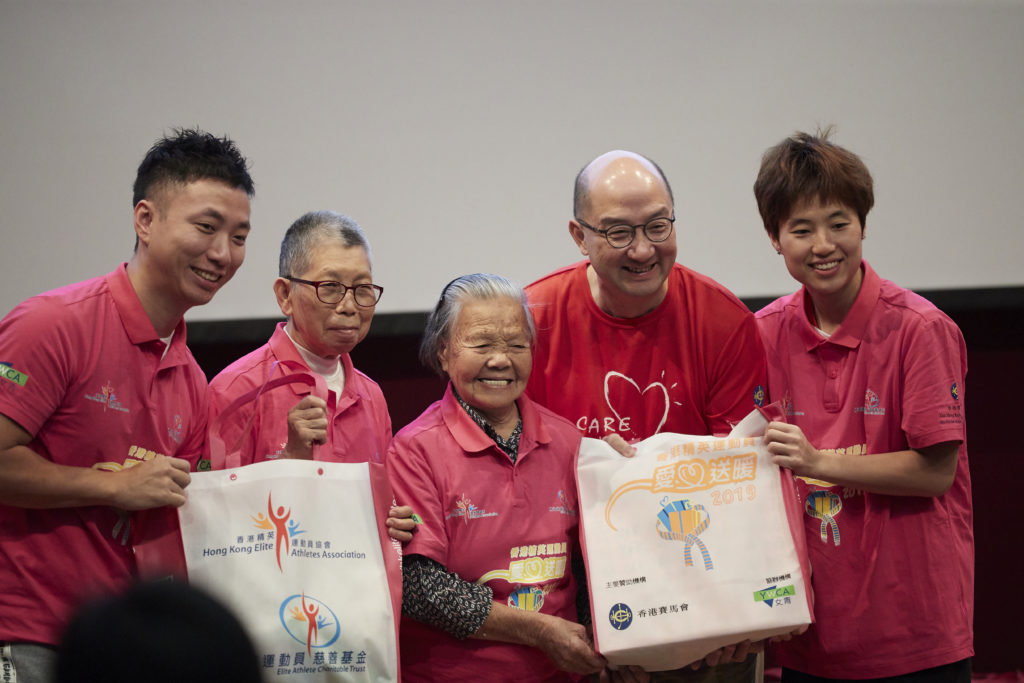 T
oday, November 10, 2019- Hong Kong Elite Athletes Association and the event main sponsor Hong Kong Jockey Club, the co-organiser YWCA, the sponsoring organisation Li Ning, Watsons Distilled Water and Unicycling Association of Hong Kong, and the supporting organisation Hong Kong Sports Institute joined hands today to launch the " Together We Care 2019″.
Together We Care initiated by elite athletes has walked into its 15th year this year. It has been held successfully in the past and is launched again this year. A number of Hong Kong elite athletes have teamed up with volunteers from the Hong Kong Jockey Club and the Young Women's Christian Association (YWCA) to form a volunteer group of more than 1,800 people, who have visited 2,500 single-living and low-income families in 11 districts, including Sai Wan, Sai Wan Ho, Quarry Bay, Kowloon City , Sham Shui Po, Wong Tai Sin, Kwun Tong, Tseung Kwan O, Ho Man Tin, Tsing Yi, Tuen Mun, Sha Tin, Fanling, Sheung Shui, Ta Kwu Ling rural villages, sending them love and warmth.
This year, in the "Together We Care 2019", the volunteers have also practiced the "Just · Simple" project, mainly by reducing waste through a simple life. Simple life is a way of doing justice, and it can also be interpreted as "very simple", or practice is not difficult, which encourages action. As for the "Just", it means "righteousness" and "volunteer". "Just · Simple" is promoted mainly through voluntary activities, supporting the needs of the poor, helping the poor through personal visits to the vulnerable families, and environmental protection concepts and methods. Vulnerable families include low-income families, newly arrived families, families living in subdivided flats, street sleepers, seniors living alone, and families with children with special learning needs.
The Hong Kong Jockey Club is the largest charitable public welfare organisation in Hong Kong. As the main sponsor of the campaign, in addition to funding, the Jockey Club has mobilised more than 140 volunteers to participate in the campaign. Mr. Raymond Tam Chi-yuen, Executive Director of Corporate Affairs of the Hong Kong Jockey Club, and representatives of elite athletes, paid home visits to those living alone and showed them care.
Ms. Malina Ngai Man-lin JP, Vice-President of the Hong Kong Elite Athletes Association, said: "Hong Kong athletes are now actively preparing for next year's Tokyo Olympics and are making unremitting efforts to win glory for Hong Kong. Today, they have extended this spirit of pursuing excellence to community and public welfare services. By launching the "Together We Care", we hope to encourage more citizens to join the volunteer groups to show care for the elderly and those in need. "
  (9/11) Athletes involved in goodies packing include:
Karate – Lau Chi Ming, Lau Mo Sheung, Ma Man Sum
Squash – Cheng NgaChing, Tong Tsz Wing
Triathlon – Lee Chi Ho , Lau Chun Hei, Yip Tak Long
Windsurfing – Sonia Lo
(10/11) Representatives of the sports community participating in the event include:
Tenpin Bowling – Wu Siu Hong
Badminton – Yip Pui Yin
Squash – Chan Ho Ling, Au Wing Chi
Wushu- Juanita Mok
Apprentice jockey – Wong Chun