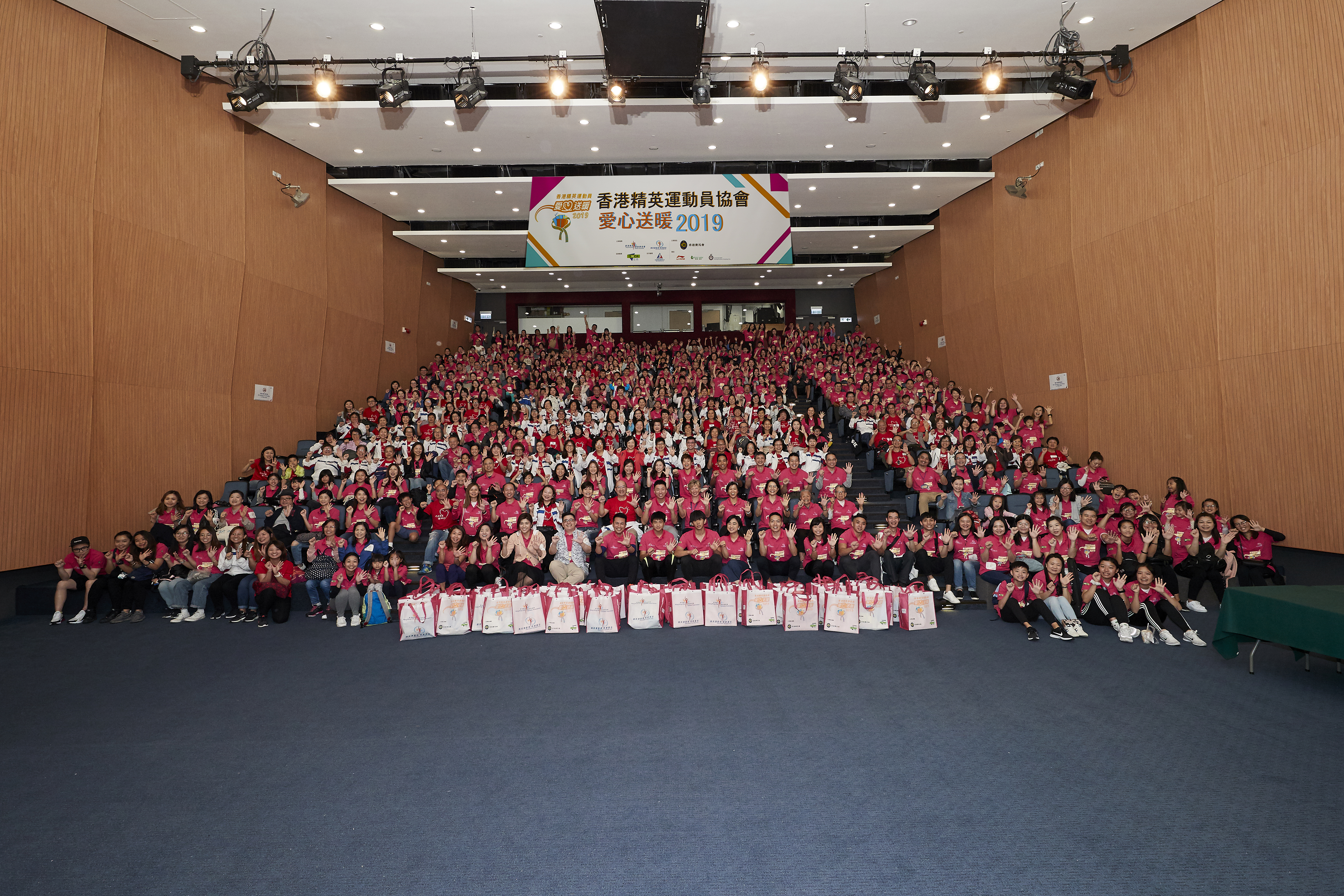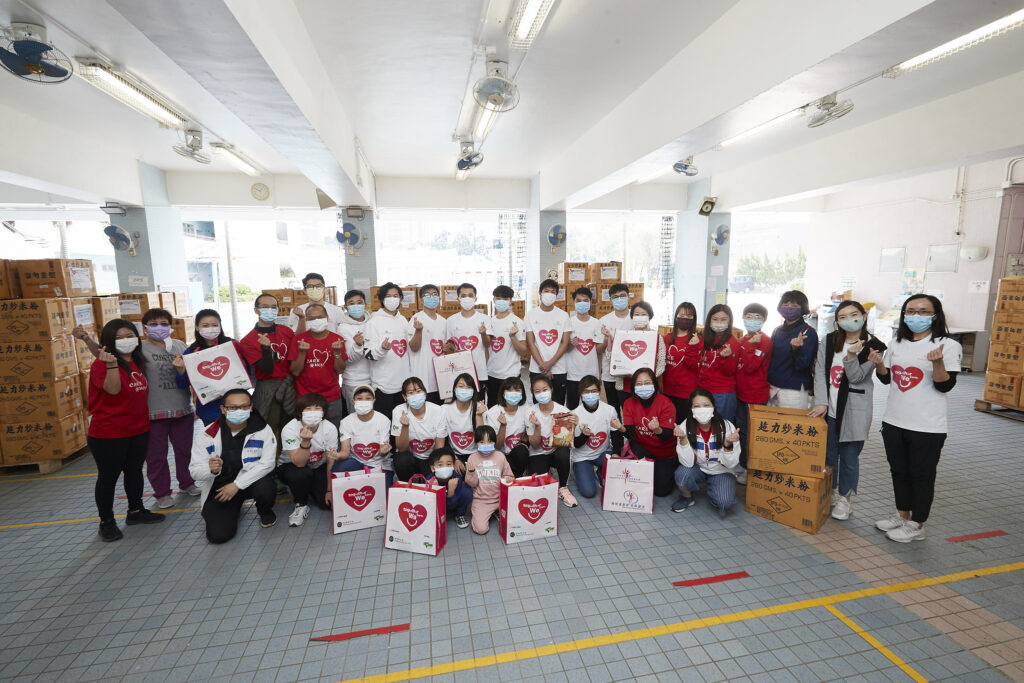 J  anuary 21-23, 2021 – Hong Kong Elite Athletes Association and the event main sponsor Hong Kong Jockey Club, the co-organizer YWCA, the sponsors Li Ning, A.S. Watson Group and Unicycling Association of Hong Kong, and the supporting organization Po Leung Kuk Riverain Primary School joined hands to launch the "Together We Care 2020".
Together We Care was first initiated by elite athletes and has walked into its 16th year. It has been held successfully in the past and is launched again this year. Due to the coronavirus pandemic, home visits and kick-off ceremony were cancelled. Nevertheless, Hong Kong elite athletes have teamed up with volunteers from the Hong Kong Jockey Club and the Technological and Higher Education Institute of Hong Kong (Thei) to prepare the goodies bag at Po Leung Kuk Riverain Primary School in three consecutive days for those in need. The goodies bag will then be distributed to YWCA centres for 2,500 solitary and low-income families in 12 districts, including Sai Wan, Sai Wan Ho, Ho Man Tin, Wong Tai Sin, Ngau Tau Kok, Sham Shui Po, Tsing Yi, North District, Sha Tin, Tseung Kwan O, Tin Shui Wai and Tuen Mun, so as to send them love and warmth.
The event theme this year is "Anti-epidemic", thus, the goodies items sponsored by the Hong Kong Jockey Club are not limited to food and daily necessities, such as rice, crackers, oatmeal, ping on ointment, calendar and magnifying nail clippers, but also including epidemic prevention supplies sponsored by A.S. WatsonGroup, such as face mask and hand sanitizers. On top of that, 7 Hong Kong active and retired elite athletes, including Lee Lai Shan, Wong Tak Sum, Ma Man Sum, Fu Ka Chun, Cheung Siu Lun, Shek Wai Hung, Lui Lai Yiu and the students and parents from Po Leung Kuk Riverain Primary School have written message cards to show their care and encouragement.
This year, in the "Together We Care 2020", the volunteers have also practiced the "Just · Simple" project, mainly by reducing waste through a simple life. Simple life is a way of doing justice, and it can also be interpreted as "very simple", or practice is not difficult, which encourages action. As for the "Just", it means "righteousness" and "volunteer". "Just · Simple" is promoted mainly through voluntary activities, supporting the needs of the poor, helping the poor through personal visits to the vulnerable families, and environmental protection concepts and methods. Vulnerable families include low-income families, newly arrived families, families living in subdivided flats, street sleepers, seniors living alone, and families with children with special learning needs.
The Hong Kong Jockey Club is the largest charitable public welfare organization in Hong Kong. As the main sponsor of the event, in addition to funding, the Jockey Club has mobilized more than 40 volunteers to participate in the event.
 (22/1) Athletes involved in goodies packing include:
Karate – Ma Man Sum
Cycling – Li Yin Yin
Footabll – Leung Kam Fai, So Ka Nok